Wire Mesh Baskets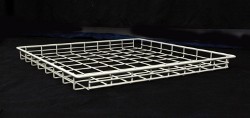 Call us now 01580 819282 or email This email address is being protected from spambots. You need JavaScript enabled to view it.
As proven wire mesh baskets, wire storage baskets and wire racks manufacturers, WSH Wireworks ltd has invested in equipment to produce baskets and racks cost effectively.
Over the years we have been approached to manufacture wire mesh baskets for an extensive range of uses; for selling items from crisps and snacks to cushions, storage solutions in warehouses and retail environments.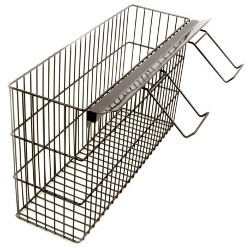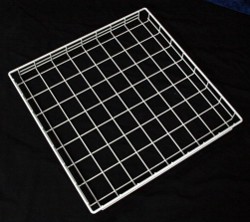 Our wire mesh baskets and grills have been used for safeguarding property, pet safety, machine guarding and display solutions.
Wire mesh baskets can: be tapered for ease of stacking, have dividers to separate products, incorporate ticket strips for information or merchandising purposes, be plastic coated for freezer use or epoxy sprayed, both in house. We are also able to offer alternative finishes in partnership with other suppliers.
All our wire baskets are manufactured from bright hard drawn mild steel - welded into wire, tubular or sheetmetal frames - to your specification.
Contact us here, we look forward to receiving your enquiry……