Storage and Display Trolley
Call us now 01580 819282 or email This email address is being protected from spambots. You need JavaScript enabled to view it.
Wire and sheetmetal storage and display trolley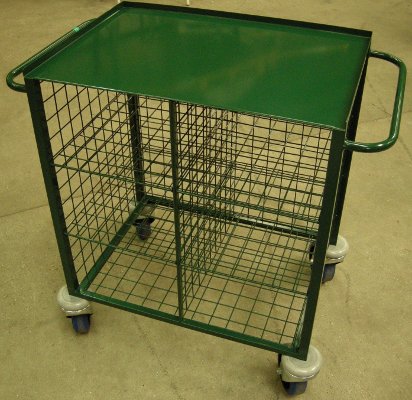 An example of a wire and sheetmetal trolley we have manufactured for the storage and display of collections for the cultural sector.

The trolley shown is epoxy coated to our customer's specifications and bulk packed for delivery direct to the end user.
Contact us
to discuss how we can help with your storage and display needs.